01 —
About Us.

Brief Introduction
Since 2012

We have been printing for over 10 years. We can tell you about all the great things we do, just like every other company. We won't, because it does't matter.
Here's what maters.
If you need printing, no one is going to do it better than us. Period. And yes, we also know the others will say the same. Let us prove our craftsmanship to you.
Contact us
and we will show you how.
---
02 —
Capabilities.
Services.
Recap

Print. Packaging. Labels. Finishing. Fulfillment. Warehousing. Shipping. Mailing.

---
03 —
Awards.
Recognition.
Winning results

Sappi North American Printer of the Year, the Red Dot Award, numerous Bennies, Tokyo Type Director's Club, New York Art Director's Club, STA, AIGA, and many more.

---
04 —
Example
Corbis Crop Perpignan.
by
Segura
The Corbis "Crop Perpignan" was created specifically for the Perpignan photojournalism conference in France to announce the return of Corbis to the photojournalist representation sector.

The catalog comes in a rubber-plate-printed micro-flute cardboard portfolio with a white plastic handle. While the interior cover appears to be letter-pressed, it is actually clear, tinted foil stamped.

This piece includes some very serious and heartbreaking, realistic imagery from around the world photographed by the world's best editorial assignment photographers, one of which was almost fatally shot while documenting events in Africa.

It measures 18.75x23.5 and has 80 pages. Papers include finch 80#offset smt, Strathmore 110# cover uncoated.
---
05 —
Example
The RockShox catalog, created for the parent company SRAM to showcase their new products for the 2007 model year of front and rear shocks.

"The Earth Is Not Flat" led the design firm to visually materialize the catalog "footprint" to represent not only the concept of the tagline, but also the product benefit of their "first to market" bike shocks. The cover is a multi-level emboss of the terrain where the products are tested, and the pages are individually die-cut to resemble the cliff side.
---
06 —
Example
T26 is a digital type foundry based in Chicago and this poster was created to promote some of their bitmap, pixel and dot-matrix fonts.

---
07 —
Example
A full branding, identity and stationery system, with multi-level die cuts, several varnish tints and five layers of assorted papers for elicit.
---
08 —
Example
For the first time in the history of the Beatles, a licensing agreement was reached by all four members' estates and Alex Ross to create three very special and limited edition boxsets of the Yellow Submarine.

Each set contains assorted original art, pencil sketches, original marks and stories illustrated by Alex Ross in an 11x17, 14x20 and the largest, 20x29 boxsets, unveiled at the Beatles Shop at the Mirage Hotel in Las Vegas on April 30, 2016.

---
09 —
Example

The Crop series for Corbis was the very firts of many large formatt catalogs created for the Seattle based stock photography company.

The catalogs measure 24x36 and had a large variety of papers and printeing techniques within the printed boxset it came in.
---
10 —
Example
A full branding, identity and stationery system including die-cut plastic business cards.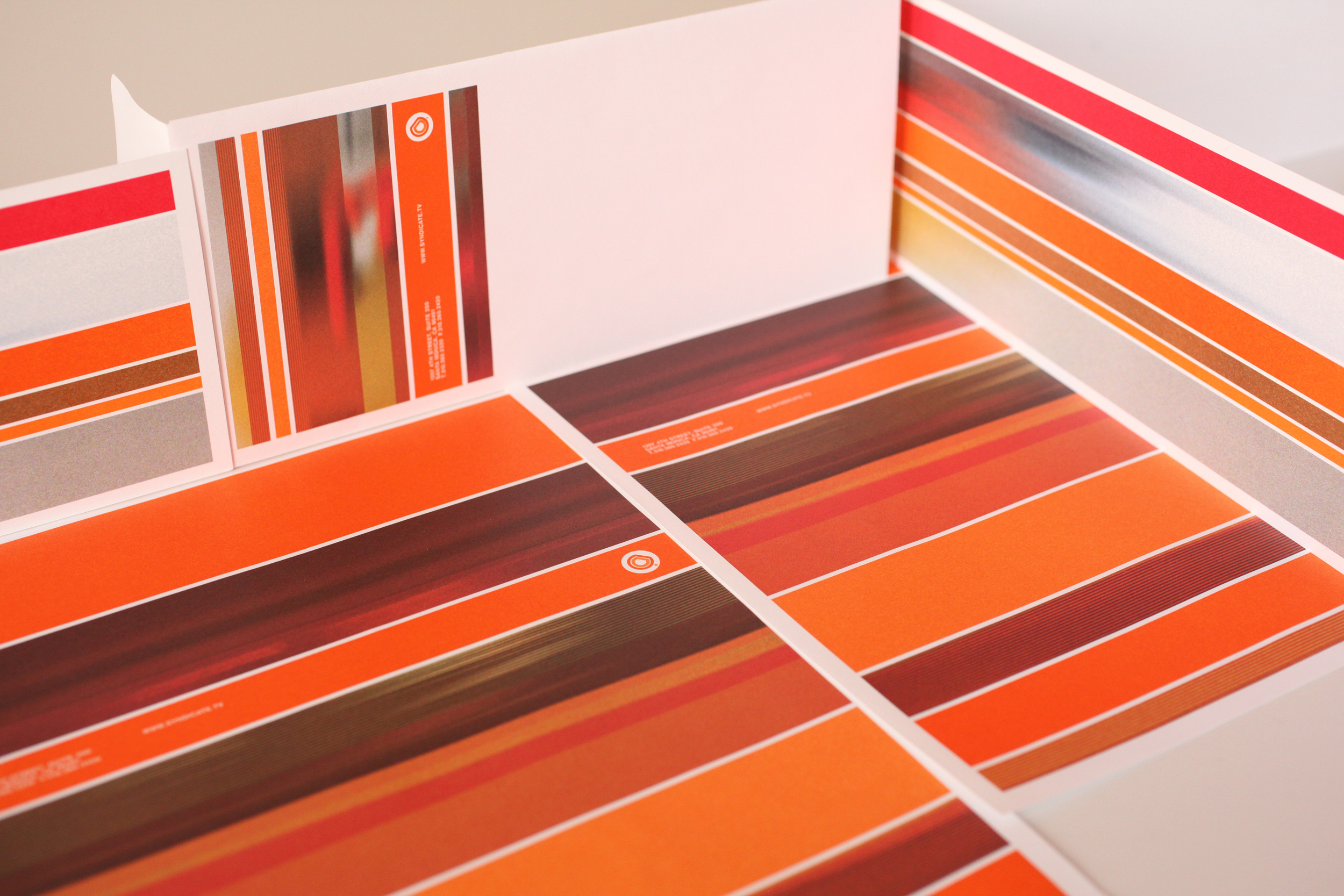 ---
11 —
Example
A limited edition catalog created to announce and promote the "Corbis Assignment and Commissioned Photography".

This piece combines the talents of editorial and commercial photographers, ordinarily only available as "stock", for assignment work (booked thru Corbis). all exterior components (o-rind, cover, case, carrier, box and base) are letter-pressed. this 7500 quantity, limited edition "CACP" catalog was primarily letter-pressed in with the balance of the body produced with traditional printing, with the exception of the foil stamped covers, which were done in Minneapolis.

Papers include lustra dull cream 80# coated dull, mohawk 80# offset, utopia ivory 80# coated dull, 80# utopia two text coated gloss.

The box, using special textured materials was hand made. The internal catalog (is manually "book-bound"), and was produced using Stocastik printing, using several image processes like 4 to 6 color, grey-scale, half-tones, duo-tones and double blacks. It measures 13.75x20.5 and has 112 pages.
---